To create the "ENE" future, a total of a landy covenant
Yesterday morning, Beijing Graphene Research Institute Ningxia Branch was officially opened in our company, and with Shenzhou Tire Co., Ltd. signed a cooperation agreement.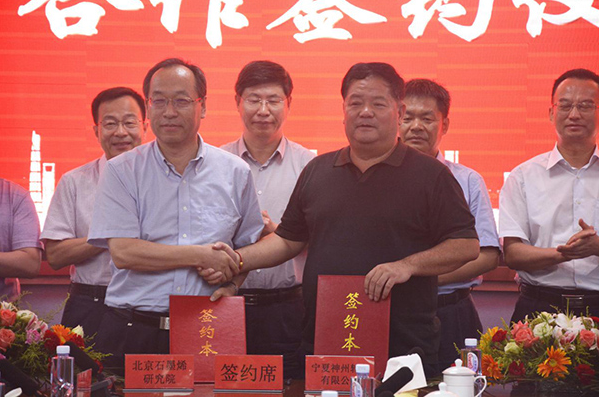 Liu Zhongfan, President of Beijing Graphene Research Institute, Member of the Chinese Academy of Sciences, Vice President of Beijing Graphene Research Institute Zhang Jin, Vice Chairman of Ningxia Hui Autonomous Region Wu Xiuzhang, Shizushan City Party Secretary Wang Wenyu, Shizushan City Standing Committee Cai Cheng, Ping Luo County Party Secretary Jiang Zhewen, Land Group Chairman Wei Yanhui and other leaders attended the unveiling ceremony, and with the relevant departments of the autonomous region, universities, business leaders held talks and exchanges. The meeting was chaired by Chen Yuan, Deputy Director of the Science and Technology Department of the Autonomous Region.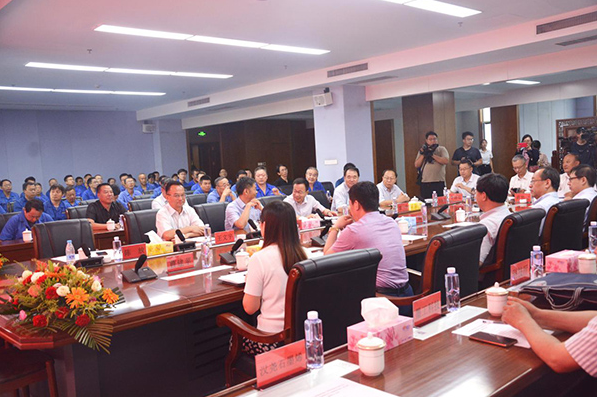 It is understood that Beijing Graphene Research Institute is one of the earliest new research and development institutions in Beijing, is the top graphene research institutions. Led by BEIJING University, is committed to building the world-leading graphene new materials research and development highland and innovation and entrepreneurship base, all-round development of graphene basic research and industrialization of core technology research and development.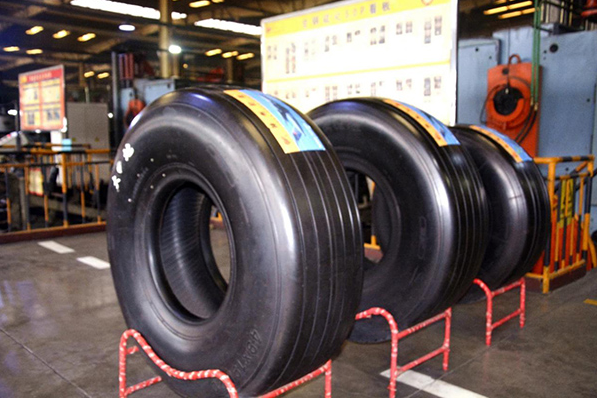 Since last year, over a period of 10 months, under the active attention and guidance of Vice Chairman Wu Xiuzhang of the Autonomous Region, Shenzhou Tire Company and Beijing Graphene Research Institute have conducted docking negotiations and in-depth cooperation, which has finally led to the landing of major projects in the field of aerospace tire applications. The two sides will combine their respective strategic needs, complement each other's strengths, innovate in collaboration, focus on promoting research and development of cutting-edge new technologies and models, and break the monopoly of foreign technology, which is a milestone for the development of graphene industry in our region.
Regardless of the moment, but also the longer term
The Ningxia Branch of the Beijing Graphene Research Institute, jointly organized by Ningxia Shenzhou Tire Co., Ltd. and Beijing Graphene Research Institute (BGI), will be carried out with the direct participation and guidance of Liu Zhongfan and Zhang Jin of Beijing Graphene Research Institute Research and development and industrialization, graphene pretreatment body is applied in aviation meridian tires, load-laden meridian tires, semi-steel meridian tires, engineering meridian tires in various parts of the glue, improve the adhesive compression heat, improve wear resistance, cooling performance , anti-tear performance, anti-static performance and bonding performance, leading the world tire research and development and manufacturing field of a new revolution, to achieve large-scale civil and military aviation meridian tire localization, breaking the technical barriers of Western countries.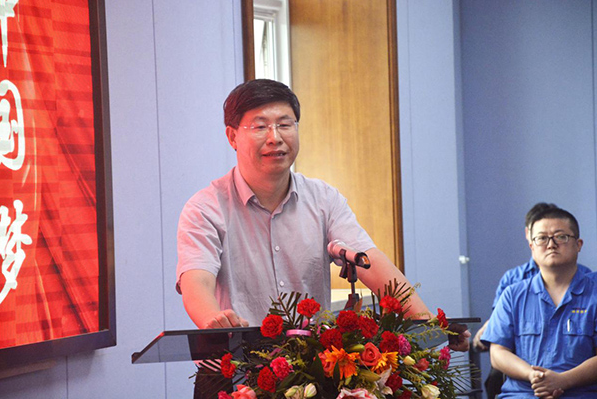 "It took ten months for us to formally sign a cooperation agreement, which is a new starting point and a great historical moment, " said Liu Zhongfan. Thanks to The Land Corporation for its full trust in graphene's application in the tire field. Shenzhou Tire Company's independent research and development of the first domestic large aircraft meridian aviation tires last year has been officially launched, this is exciting news, there is a good foundation, we set up a research institute not only focus on research and development of traditional scientific research projects, more importantly, to break out a new research and development model path."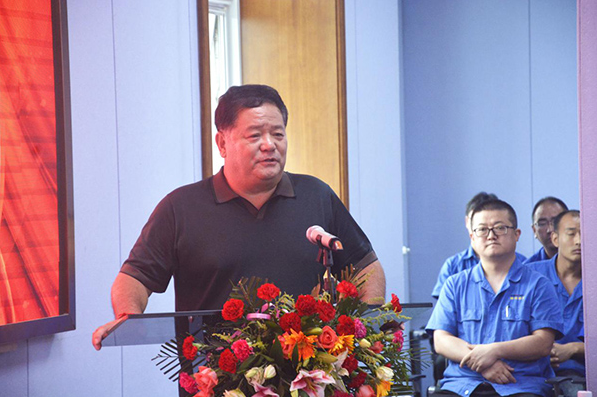 Chairman Wei Yanhui also said: "He is honored to be able to work in depth with the Beijing Graphene Research Institute." And for this cooperation is full of confidence, he will give his greatest strength to support the development of new graphene technology. "
"It doesn't take into account the moment, it does take longer," Academician Liu Zhongfan said at the signing ceremony. The establishment of this research institute will be a landmark step in the research and development of technological innovation, the transformation of achievements, the cultivation of talents and so on. Complementary advantages, collaborative development, and further strengthen our company's innovation and research and development strength, to create a new competitive power of science and technology. Science and technology to promote take-off, brand advantages, cooperation and development, the future land company will continue to accelerate the promotion of high-tech industries, in helping the group's high-quality and healthy development at the same time, for the regional economic and social development continue to inject new vitality.